17 August 2020
The Young Bar of Montreal's (YBM) Legal Helpline is back for the benefit of the people of the province of Québec! On August 29th and 30th, between 9:00 a.m. and 4:00 p.m., volunteer lawyers and notaries will answer citizen's questions by phone and provide them free legal advice as well as information on the various methods of dispute prevention and resolution processes available to them. The YBM offers this free service in partnership with the Barreau du Québec and the CAIJ.
An edition adapted to new realities
In order to contribute to the decluttering of our legal system and demonstrate our solidarity, the YBM's Legal Helpline will be held at the end of August. "This edition aims to inform citizens about creative and participatory solutions to their legal questions. Lawyers aid and assist the parties in finding solutions to their disputes. We want to inform and advise citizens on various alternative methods of dispute prevention and resolution processes in order to direct them to the appropriate solutions when it applies to their dilemma, " says Mtre Mylène Lemieux, president of the YBM. This particular Legal Helpline revolves around a participatory justice initiative by informing the population on several methods of dispute prevention and resolution processes. Also, The Quebec Bar Foundation is launching its Guide on Participatory Justice.
Call to learn about your rights, your obligations and the solutions that are offered to you in order to prevent and solve your disputes. We're here for you, free of charge!
WHAT:  Legal Helpline
WHO: Young Bar of Montreal
WHEN: August 29th and 30th, from 9:00 a.m. to 4:00 p.m.
HOW:  1 844 779-6232
Free legal service for the public
Initiator of the project, the YBM offers this service twice a year with the support of more than a hundred volunteer lawyers and notaries from across the province as a result of the unwavering collaboration with the Young Bar of Quebec (YBQ) and the Association des Jeunes Barreaux de Région (AJBR). Over the past ten years, more than 15,000 calls from citizens have been received as part of this initiative, an average of 1,500 calls per edition. The most frequently asked questions are related to family law, neighbourly relations, consumer goods, labor and management of estates.
"Citizens can count on lawyers to find a solution that is appropriate and satisfactory to their problem," says Paul-Matthieu Grondin, Bâtonnier of Quebec. "More than 15 years ago, the Barreau du Québec was promoting ways of preventing and resolving disputes. We continue to support participatory justice as a primary avenue for access to justice with reduced time and cost." "What a privilege it is for the CAIJ to participate in the YBM's Legal Helpline since April 2017! As a legal information broker, we are pleased to share our infrastructure and information resources to support the volunteer lawyers attending the event," said Nancy J. Trudel, Executive Director of CAIJ.
Access to Justice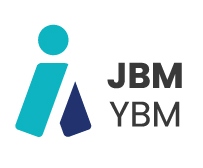 Founded in 1898, the YBM consists of 5000 lawyers with ten years or less of practice in Montréal; making it one of the largest associations of young lawyers in the world, in terms of numbers for one city. Its mission is twofold: Firstly, it ensures to defend and promote the interests of its members. Secondly, it provides pro bono consulting services and legal information to various segments of the population and organizes charitable activities. Overall, it aims to improve access to justice and to contribute to the collective well-being. The YBM provides several services to improve access to justice in the Québec population. For more information: www.ajbm.qc.ca.
– 30 –