Ronde éliminatoire | Prix de l'Orateur/English Oratory Competition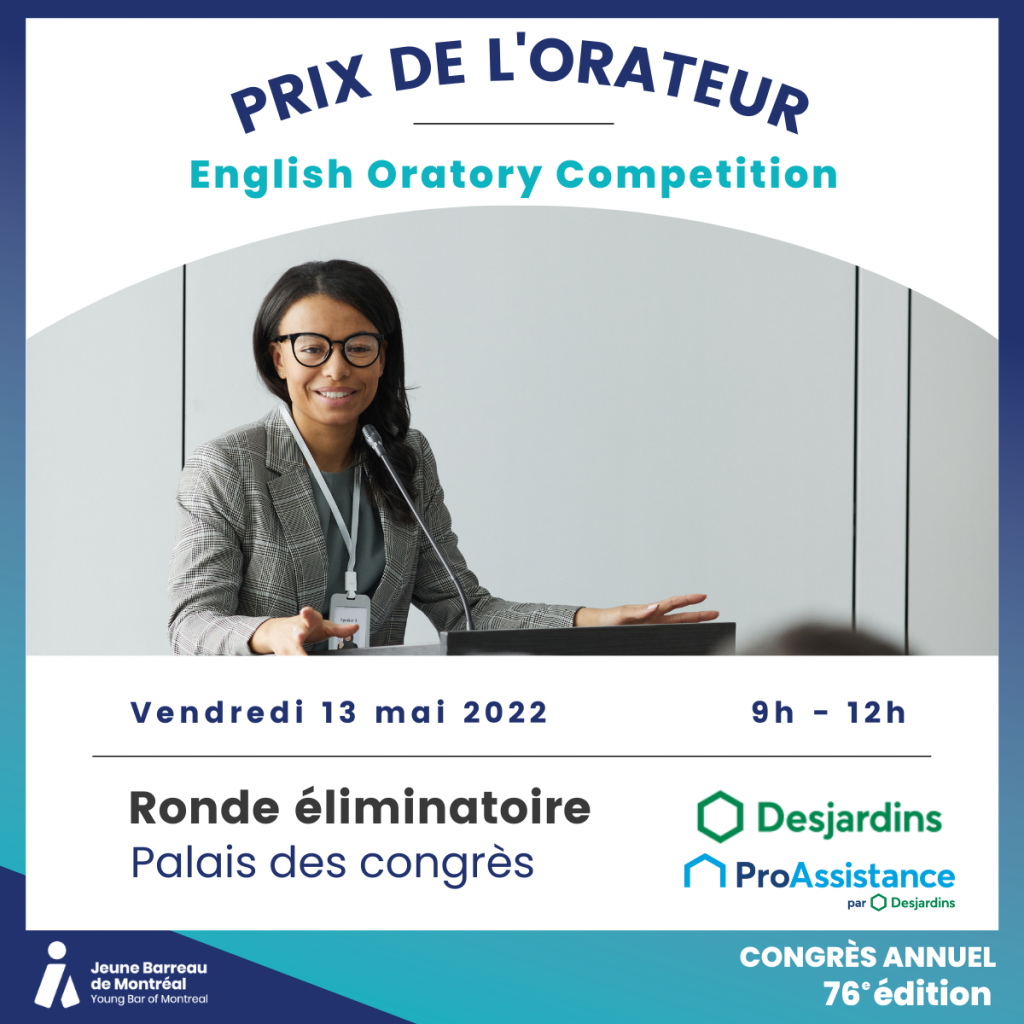 Ronde éliminatoire
Inscrivez-vous dès maintenant afin de participer à cette ronde éliminatoire et montrer vos talents d'orateur!
Les participant.e.s sont invité.e.s à présenter une plaidoirie de cinq (5) minutes devant les formateur.trice.s invité.e.s sur un sujet imposé par le JBM. Lors de cette première ronde de plaidoiries, les formateur.trice.s offriront une formation personnalisée afin de compléter et d'améliorer les techniques des participant.e.s.
Après la formation, les participant.e.s seront invité.e.s à présenter à nouveau leur plaidoirie devant un jury qui sélectionnera les meilleur.e.s plaideur.euse.s francophone et anglophones qui participeront à la Finale.
Inspiré d'une longue tradition européenne, le prix de l'orateur du JBM vise à démarquer les qualités d'éloquence, de rhétorique et de culture générale des candidat.e.s. Y sont primés les jeux d'esprit ainsi que la créativité de la parole.

Sujets 2022

Francophone :
Faut-il mouiller la brosse à dents avant ou après avoir mis le dentifrice?

Si ça tombe sous le sens, qui a-t-il au-dessus ?

Si les poules pouvaient voler, où iraient-elles?
Anglophone :
Is orange juice named after the fruit or the color?

Are Hot Dogs sandwiches ?

Should you bite or lick your ice cream?

Consultez les lignes directrices pour avoir plus de détails sur le Prix de l'Orateur/English Oratory Competition
Lignes directrices      Guidelines