13 June 2017
The YBM wishes to congratulate the winners of the Prix de l'orateur and the Englush Oratory Competition for 2017.

From left to right : Mtre Anaïs Kadian (2nd place anglo), Mtre Adam Ginzburg (winner anglo), Mr. Nicolas Fréchette (Desjardins), Mtre Sophia M. Rossi (Président of YBM), Mtre Julien Grenier (winner franco), Mtre Antoine Guilmain (2nd place franco)
Prix de l'Orateur Francophone 2016 (Francophone Component)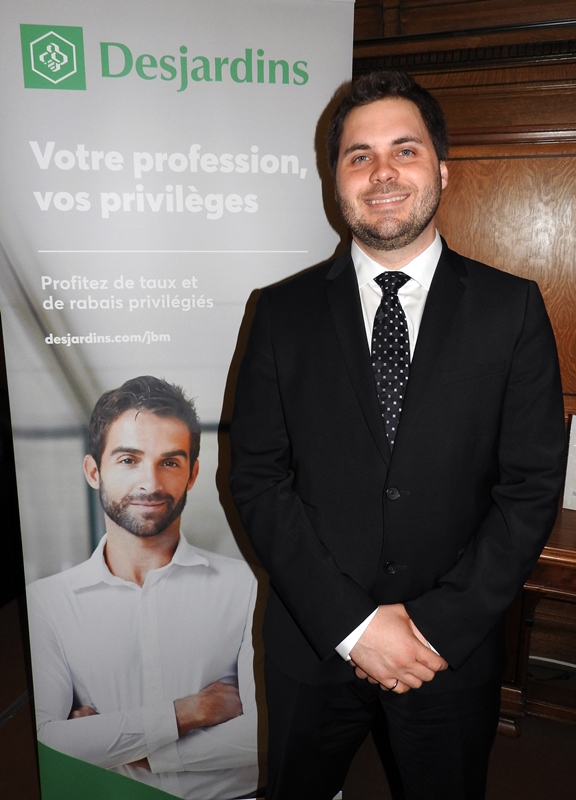 First place in the Francophone component was won by Me Julien Grenier (Lapointe Rosenstein Marchand Melançon S.E.N.C.R. L.) for his answer to the question : «Est-ce que la mort est un manque de savoir-vivre? ».
Me Grenier will have the pleasure of representing the Barreau de Montréal at the Prix Paris-Montréal, which will take place on September 6 during the Opening of the Courts ceremony.
The YBM also wishes to highlight the excellent oratorical performance of the 2nd place finisher for the francophone component : Me Antoine Guilmain (Fasken Martineau DuMoulin S.E.N.C.R.L. s.r.l.)
2017 English Oratory Competition (Anglophone component)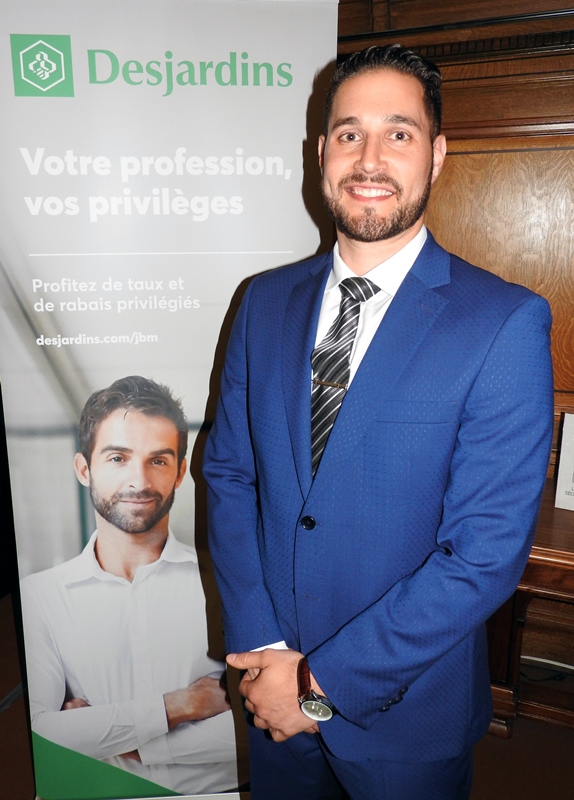 As for the English Oratory Competition, it is Mtre Adam Ginzburg managed to woo the Jury with his eloquent speech on: « Is a dirty martini better served shaken or stirred? »
He will have the honor of representing the YBM at the 7th edition of the International debate championship, in Montreal during the opening of the Courts ceremonies. Mtre Ginzburg will also represent the YBM at the American Bar Association, Young Lawyers Division's (ABA-YLD) International Oratory Competition which will take place during the Spring Conference 2018, May 10 to 12 in Louisville, KY.
The YBM also underlines the excellent performance of the speaker who have won the 2nd place: Mtre Anaïs Kadian (BELLEAU LAPOINTE, S.E.N.C.R.L.).
Additionally, the YBM wishes to thank the members of the jury for their geniality and dedication throughout.
►President of the Jury : the honourable Éric Dufour, Quebec Superior Court
►Jury Co-President : Mtre Olivier Kott, Norton Rose Fulbright
►Bâtonnier Nicolas Plourde, Ad. E., Barreau du Québec representative
►Mtre Michel P. Synnott, Barreau de Montréal representative
►Mtre Sophia M. Rossi, President, Young Bar of Montréal
►Mtre Marc James Tacheji, Winner of the Prix de l'orateur 2015
►Me Jean-Philippe Bolduc, Winner at the  2015 English Oratory Competition
Finally, a special thank you to Mtre Guillaume Charette (Municipal Court of the City of Montreal) who acted as presenter!
LThe YBM also wishes to thank its major partner, to whom it owes the tremendous success of this event :