15 February 2017
The Young bar of Montréal would like to congratulate Mtre Julien Ruchon, Mtre Justin Chagnon, Mtre Olivier Martin-Larouche, Mtre Mathieu Cantin, Mtre Joël Beaudoin et M. Maxime Gervais, big winners at the first edition of the ZSA Bowling Tournament, organized by the YBM.
The top place finishers eliminated 15 other teams at the Bowling/Canadian's Hockey evening held on Thursday, February 9, 2017.
Many thanks go out to our partner ZSA, to our volunteers, and to participants!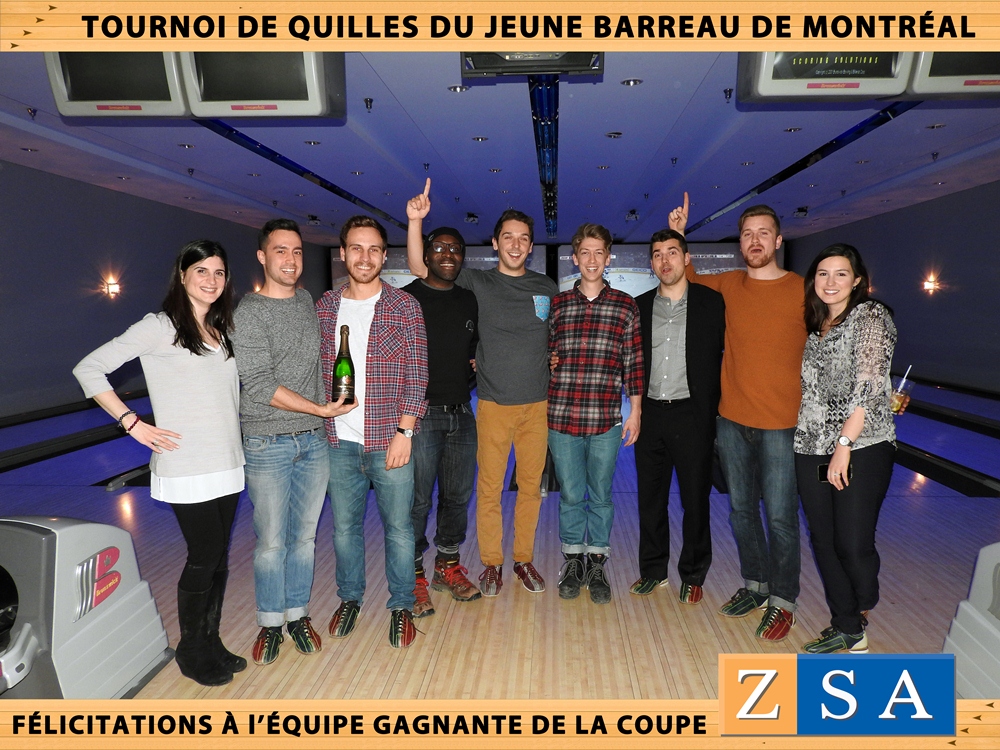 The winning team with Mtre Jordana Loporcaro (ZSA), Mtre Extra Junior Laguerre (president of the JBM) et Mtre Myriam Lapierre (ZSA).