16 November 2020
The 35th edition of the Young Bar of Montreal's (YBM) Legal Helpline will be held on November 28th and 29th! During this weekend, between 9:00 a.m. and 4:00 p.m., volunteer lawyers willbe ready for your calls in order to provide free legal advice to citizens over the phone as well as information on the various dispute prevention and resolution processes available to them. Giving back to the Quebec community at the end of 2020, which has been particularly challenging for everyone, is what prompted the return of this initiative just before the holiday season.
Free legal advice is YBM's gift to the people of Quebec!
Young lawyers will once again give back and support citizens who needs it. "We are holding this 35th edition at the end of November in order to remain active for the Quebec population. Particularly during these uncertain times imposed by the global pandemic, we will provide free legal advice to help and inform citizens about their rights and obligations in addition to informing them about alternative dispute prevention and resolution processes to their legal questions.", says Mtre Mylène Lemieux, president of the YBM.
Call to learn about your rights, your obligations and the solutions that are offered to you in order to prevent and solve your disputes. We're here for you, free of charge!
WHAT:  Legal Helpline
WHO: Young Bar of Montreal
WHEN: November 28th and 29th, from 9:00 a.m. to 4:00 p.m.
HOW: 1 844 779-6232
Free legal service for the public
This initiative is led by the YBM, in partnership with the Barreau du Québec and the CAIJ, and offers this free service twice a year. This service is also made possible due to the support of more than a hundred volunteer lawyers and notaries from across the province. In the past four years, this initiative has made it possible to respond to nearly 2,500 calls from citizens on average per edition.The most frequently asked questions are related to contracts, family law, neighbourly relations, consumer goods and management of estates.
"Access to justice is a priority for the Barreau du Québec. We are happy to support an activity that helps meet the needs of people in the area of justice", stated the President of the Barreau du Québec, Mtre Paul-Matthieu Grondin. "I am proud of our partnership with the YBM's annual Call-in Legal Clinic and thank all the young members of our profession who contribute to its success through their volunteer participation.""For the third consecutive year, the CAIJ is proud to be a partner of the YBM Call-in Legal Clinic! This collaboration is perfectly in line with our mission, which is to promote the accessibility of legal information, regardless of the geographic location and type of practice of our members. We are therefore present for this new edition and are making our infrastructure and information resources available to support volunteer lawyers, who in turn support the public," announced Nancy J. Trudel, Executive Director of the CAIJ.
Access to Justice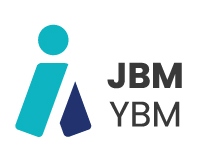 Founded in 1898, the YBM consists of 5000 lawyers with ten years or less of practice in Montréal; making it one of the largest associations of young lawyers in the world, in terms of numbers for one city. Its mission is twofold: Firstly, it ensures to defend and promote the interests of its members. Secondly, it provides pro bono consulting services and legal information to various segments of the population and organizes charitable activities. Overall, it aims to improve access to justice and to contribute to the collective well-being. The YBM provides several services to improve access to justice in the Québec population. For more information: www.ajbm.qc.ca.
– 30 –
Information and interview:
France Gaignard
514-616-7705 – [email protected]
Source:
Joannie Tremblay
Communications and Public Relations Coordinator
Young Bar of Montreal