2 October 2020
The Young Bar of Montreal (YBM) welcomes the Government of Québec's announcement of a 5% retroactive increase in legal aid fees for the period of October 1st, 2017 to May 31, 2019 and a 14.7% increase in fees from June 1st, 2019 to September 30, 2022. This is a long-awaited increase for lawyers in private practice who accept legal aid mandates. The YBM is also proud to see the introduction of tariffs for services rendered during the dispute prevention and resolution process in civil matters.
In addition, the YBM welcomes the establishment of an independent working group on tariff structure reform and the appointment of its chairperson, Me Elizabeth Corte, former chief justice of the Court of Quebec and lifetime member of the YBM. Indeed, the creation of a working group whose mandate will be to study and make recommendations for a thorough reform, particularly with respect to the issuance of mandates and special considerations, is a step in the right direction, as there is an urgent need to make significant changes as outlined in the YBM Report on the Québec Legal Aid System (Rapport du JBM sur le système d'aide juridique québécois) (the "Report") in 2016.
As a reminder, the Report identified many needs with respect to the procedures to be followed by lawyers in private practice who accept legal aid mandates. In this Report, the YBM made, among others, the following recommendations:
Increase tariffs to reflect the value of the work performed;
Create a procedure to establish, at the beginning of the mandate, the approximate billing value of the given mandate and allow this evaluation to be reviewed during the course of the mandate in case of unforeseen or unexpected complexities (special considerations);
Allow for interim billing to support the lawyer throughout the file;
Increase compensation for various disbursements and show greater flexibility based on the complexity of the case.
In addition, the YBM points out that free access to the court ledger (le plumitif) for cases in which lawyers in private practice have obtained a legal aid mandate should also be part of the working group's recommendations.
The YBM is prepared to actively participate in the working group's consultations and is committed to contributing to the development of a comprehensive reform of the legal aid system.
Pending such a reform, the YBM refers its members to its Work Organization and Billing Guide for Private Practitioners Accepting Legal Aid Mandates (Guide d'organisation du travail et de facturation pour les avocats et avocates de pratique privée acceptant les mandats d'aide juridique) to help them navigate through the process of a legal aid file.
The Young Bar of Montreal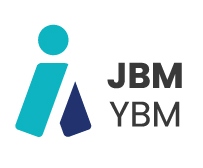 Founded in 1898, the YBM brings together more than 5,000 members who have been practicing in Montreal for ten years or less. These young lawyers work in all areas of law where they make their mark professionally. They are the next generation of the profession at the national and international levels. They form an influential group, committed to the community, and are destined to become leaders in all spheres of society. In terms of public affairs, the YBM's mandate is to position itself as a key player and disseminator of legislative news. http://ajbm.qc.ca/
– 30 –
Information:
Joannie Tremblay | Communications and Public Relations Coordinator
[email protected] | 514.954.6936 | www.ajbm.qc.ca