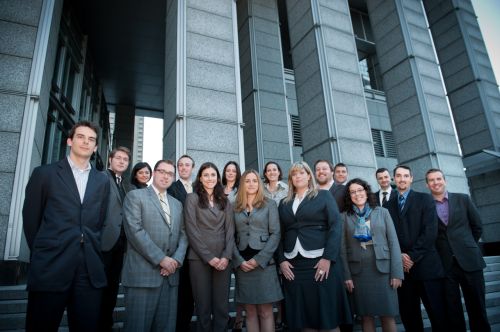 Board of Directors 2010-2011
From left to righ (front) : Mtres. Mes Antoine Aylwin, Frédérick Carle, Joséane Chrétien, Marie Cousineau, Catherine Ouimet (executive director), Andréanne Malacket, Sébastien Lebel & Simon Larose.
From left to righ (back) :Mtres. Guy-François Lamy (voluntary resignation), Gacia Kazandjian, Ryan Hillier, Natacha Lavoie, Émilie Pelletier, Karim Renno, Luc-Olivier Herbert & Pierre-Luc Beauchesne.