5 April 2018
Montréal, April 5th, 2018 – The Young Bar of Montréal (YBM), in partnership with the Young Bar of Quebec (YBQ), the Barreau du Québec and the Centre d'accès à l'information Juridique (CAIJ), will hold its annual Legal Helpline on April 21st and April 22nd, 2018. From 9:00am to 4:30pm, volunteer lawyers and notaries will provide free legal advice by telephone to citizens all over Quebec. The 30th edition of the YBM's Legal Helpline is the opportunity for citizens to learn about their rights and obligations, in matters related to family law, good-neighborliness, consumer goods, labor, management of estates and beyond.
WHAT:                      Legal Helpline
WHO:                        Young Bar of Montreal
WHEN:                      April 21 and 22 2018, from 9:00am to 4:30pm
HOW:                        1 844 779-6232
Free legal service for the public
"We are very happy to be able to offer free legal services through our first Legal Helpline of 2018. Thanks to our partnership with the YBQ, we will have two call centers, one in Montreal and the other one in Quebec City, where volunteer lawyers and notaries will be answering calls from citizens across Quebec. The Legal Helpline is a service which allows the YBM to respond to the growing needs of the population when it comes to access to justice" states Mtre Sophia M. Rossi, president of the YBM. The YBM is proud of having initiated this project and is now able to offer the service twice a year all across the province. "With the help of our partners, we have succeeded in achieving our short-term goal of holding the Legal Helpline annually. We are currently pursuing our efforts of offering as many free legal services as possible on a regular basis. These are necessary endeavours that contribute to improving access to justice" adds Mtre Rossi.
"The Barreau du Québec prioritizes access to justice by the greatest number of citizens. By partnering with the YBM's annual Call-in Legal Clinic, the Barreau is showing its support for an activity that promotes quality legal information and helps meet the legal needs of the public," stated the President of the Barreau du Québec, Mtre Paul-Matthieu Grondin. "I am proud of this partnership and thank all the young members of our profession who, through their volunteer work with the YBM's Call-in Legal Clinic, contribute to its success and effectiveness."
"As a partner, we are proud to support YBM in its Legal Helpline. Whether it is by sharing our infrastructure or our information resources, it is important for the CAIJ to support lawyers mobilized to help citizens to encourage them to assert their rights. I have participated in the October 2017 edition, spoken with the lawyers on premises and even with some citizens, I know that the helpline is very stimulating, because of its tangible impact." adds Mtre Nancy J. Trudel, Executive Director at CAIJ.
Access to Justice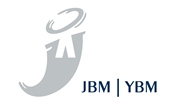 Founded in 1898, the YBM consists of 5000 lawyers having ten years and less of practice in Montreal; making it one of the largest associations of young lawyers in the world, in terms of number for one city. Its mission is twofold. Firstly, it ensures to defend and promote the interests of its members. On the other hand, it provides pro bono consulting services and legal information to various segments of the population and organizes charitable activities. Overall, it aims to improve access to justice and to contribute to the collective well-being. The YBM provides several services to improve access to justice in the Quebec population.
For more information: www.ajbm.qc.ca.
– 30 –
Information:
Anne-Marie Lelièvre | Communications Coordinator, marketing and finance
Young Bar of Montreal
514 954-6936 | [email protected]