Call-In Legal Clinic
For free legal advice, call the YBM!
The Young Bar of Montreal's Call-In Legal Clinic  is your opportunity to have free access to a lawyer or notary to inform you about your rights and obligations. Whether your concerns are related to the family, the consumption of goods, the workplace, estate management, conflicts between neighbors or other issues, the volunteer jurists will be available to answer your questions free of charge.
When should I call?
The Call-In Legal Clinic takes place twice a year:
One weekend in April; and
One weekend in October.
Calls can be made as early as 9 a.m. to the following number: 1 844-779-6232.
Please note that this number is valid during the Call-In Legal Clinic only.
Questions will be answered by phone only.
The 41st edition will take place on October 21st and 22nd, 2023.
For the latest news on the Call-In Legal Clinic and dates for the next edition, follow us on our Facebook page.
We have developed a guide de ressources juridiques. Discover it here.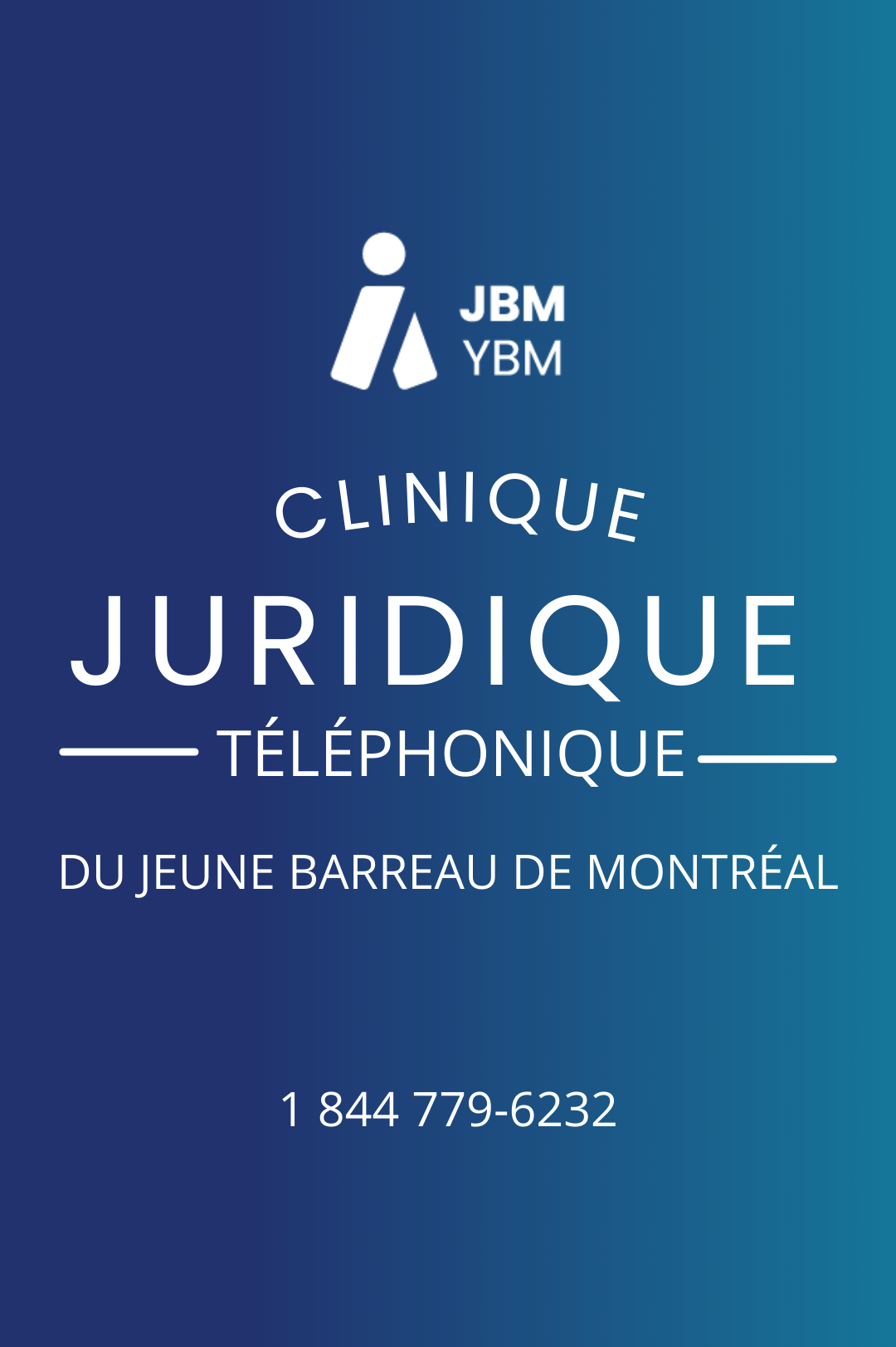 Thanks to our collaborators !
Thanks to our participating associations!