Let's talk Law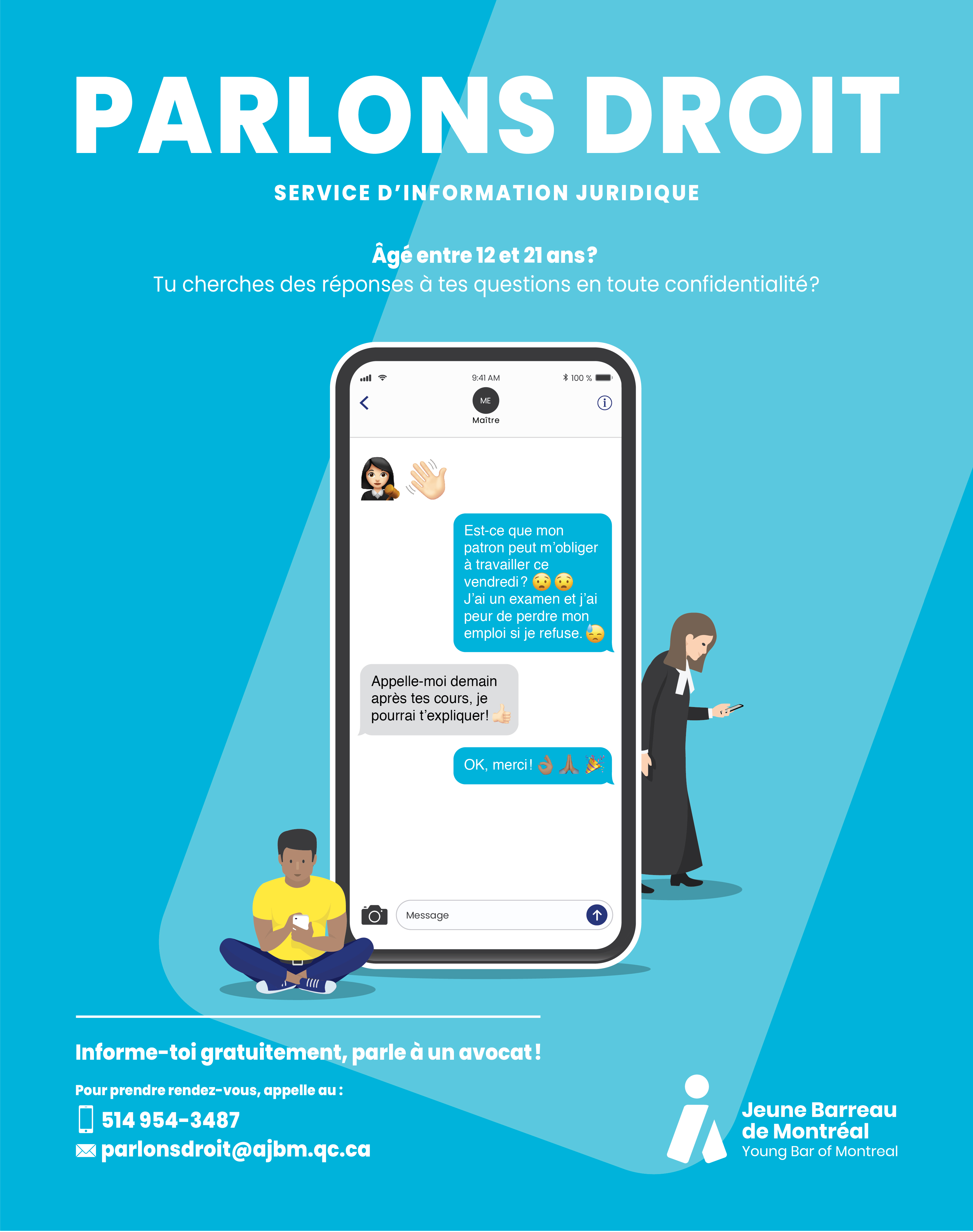 An initiative aimed at people aged between 12 and 21!
Parlons Droit allow you to discuss any legal question with a volunteer lawyer, free of charge, in complete confidentiality and without any value judgement.
You'll be able to ask questions about anything that's on your mind, whether it's work, housing, drugs, family, etc.
The volunteer lawyer will be able to direct you to the appropriate legal resources, or simply offer suggestions for solutions.
It is important to be available on the chosen date at the telephone number indicated in your consultation request, otherwise the lawyer will be unable to reach you at a later date. No reply will be sent by e-mail. You can also contact the YBM at 514 954-3446 or servicesprobono@ajbm.qc.ca to request a consultation.
For more information on the law, your rights and your obligations, we invite you to consult the Éducaloi youth platform. This platform is a practical tool to complement your consultation with a lawyer.